Patient Testimonials
K. J just celebrated three years since her last knee patellar disclocation-the longest streak she's gone in her entire life. K. J was born with patellar instability. The condition caused her knees to chronically buckle beneath her and dislocate at any moment. She lived with the condition despite her active lifestyle and job in construction in NYC, but after one particularly traumatic incident when a walk with her husband quickly turned into a hospital stay, she knew she needed to take action. Just one month after seeing sports medicine specialist Dr. Mehul Shah, she decided to have a surgery that would change her life.
Dr. Shah performed Medial Patellofemoral Ligament Reconstruction on K. J. "In the last three years, I've climbed 18 4,000 foot peaks in the White Mountains, and walked down the aisle in marriage in 4 inch heels; just a couple things I never dreamed of being able to do before my surgery," says K. J, who now works in construction. "I'm humbled at what my body has been able to achieve thanks to Dr. Shah and my NYU Langone team. I can't believe I am where I am". (Wedding photography credit: Emily Wren Photography)

---
I am coming up on my three year anniversary for my ACL surgery and i just wanted to take a moment to thank you for the amazing work you did. As you may or may not remember i was very concerned with the abilities i would loose after surgery, if i could still workout the way i wanted, how soon i could be back in the gym (hah).
Well, I am very happy to report my progress. After over a year of PT and countless hours with my coach working hard to build muscle back where I had lost it - I am now stronger then ever before.
I crossfit full time (5 days a week), and will start competing in May. Yesterday I hit a 113lb overhead squat- something I couldn't even imagine doing, even before i tore my ACL.
SO thank you, thank you so much for not only being an excellent surgeon, but a comforting one.
Someone who took the time out to answer my 200 plus questions and emails and made me feel at ease with something I was terrified about.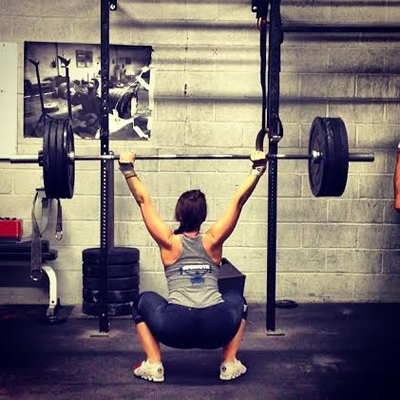 I hope all is well.
Have a great day
---
Over the summer, I injured my shoulder. It was most likely a combination of weight lifting and throwing the football around without warming up properly. In November I couldn't deal with the pain and weakening of my arm so I logged into ZocDoc and found Dr. Shah. I was impressed with his education and experience so I scheduled an appointment. After a thorough consultation he was very confident I had tore my labrum. An MRI would confirm his diagnosis. We scheduled surgery for December 6th.
The day of surgery went like clockwork. Everything went smoothly and I was out of the hospital within an hour or so of waking up. That night I was in a lot of pain which is typical for this procedure and called Dr. Shah very early the next morning to ask for a different prescription. He immediately answered, and called the pharmacy to change the prescription to something that was more suitable. During my follow up, Dr. Shah was once again very thorough and got me started on a comprehensive physical therapy plan. I followed the plan and was way ahead of schedule compared to most who have their labrum repaired. I credit Dr. Shah and consistently following the PT program prescribed.
If you're considering labrum surgery with Dr. Shah, I highly recommend him. He's extremely thorough, responsive, and obviously very good at what he does. I had shoulder surgery on Dec 6th, 2013. I couldn't bench press 45 pounds in March, 2014 as it takes time to heal properly. In December 2014, one year after surgery I was able to bench press 315 pounds, 3 times, and my shoulder feels perfect--thanks to Dr. Shah!
---
Dr. Shah is the best. A shoulder injury from decades ago had begun causing increased pain and restriction of motion and was driving me nuts. It obviously was time for medical input. I had begun seeing an orthopedist at another well-known hospital but became frustrated with his lack of focus and scattered approach, and my PT recommended Dr. Shah.
From my first meeting with Dr. Shah, he inspired confidence, based on a combination of his expertise, ability to explain the medical issues so that even I could understand them, his measured advice and his engaging personality. After some additional PT, I had the surgery. About five months later, after post-op rehab (you gotta be diligent!), I was (and still am) pain free with almost full range of motion and back to the activities I enjoy. As I guess is clear from the above, I have recommended the Doc to friends and family and God forbid, if my aching body starts breaking down again I will be back.
---
In the winter of 2013, I suffered a torn ACL as a result of a skiing accident. After doing extensive online research of different orthopaedic surgeons in New York City, I decided upon my initial consultation with Dr. Shah to review the extent of my injury and what options I had moving forward. I consider myself very lucky that I chose to have Dr. Shah treat me. I found the office staff to be incredibly prompt, efficient, and friendly. The facilities are state of the art and very clean. Dr. Shah spent as much time as I needed discussing the extent of my injury, my surgical options, what to expect during surgery, and how to manage my rehab post surgery. I felt that I was given very thorough and honest information, and the process was laid out to me in a way that made me feel more comfortable and less scared. Dr. Shah was incredibly caring during the surgery process, and made sure to check in with me over the days following to ensure I was ok. In the months following my surgery, I did extensive physical therapy under Dr. Shah's supervision, and had regular check up's with him to review my progress. I knew exactly what to expect as far as recovery, timeframes, etc, based upon Dr. Shah's guidance. If I had to go through the process all over again, I wouldn't want anyone but Dr. Shah to treat me. I would highly recommend him to my closest family and friends, and feel very blessed that I had such a wonderful surgeon helping me along the way!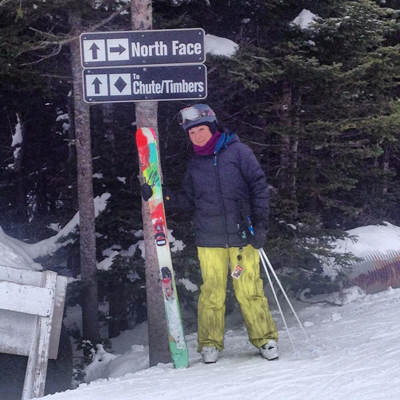 ---
At the end of 2011 I was involved in a bicycle accident which resulted in a very large tear to my right rotator cuff. I was sixty four years old at the time, and had been actively working as a stagehand backstage on Broadway since 1973. I could not raise my arm. My primary physician recommended that I consult with Dr. Shah, and following a comprehensive examination he performed arthroscopic surgery on my rotator cuff.
Following the surgery, Dr. Shah closely monitored my recovery, and when it was appropriate, prescribed detailed physical therapy to help me regain the strength in and the full use of my right arm. After a lengthy recovery, Dr. Shah permitted me to return to full time/full duty work as a stagehand, at the job that I was working at the time of the injury. I have successfully continued at that job in my regular capacity, and have been able to work at other jobs within the backstage community.
Throughout the entire process Dr. Shah took time to explain the nature of the injury, the choices that I might have, the surgery that he would perform, and the importance of the physical therapy work. I had confidence in Dr. Shah's experience and in his ability to help me from the time of our first meeting. I would gladly and strongly recommend that anyone requiring orthopedic attention see Dr. Shah.
---
I found Dr. Shah through blind luck, and now I can't say enough good things about him. Well, lucky is a strange word to use given where I started out, but if something like this was going to happen, I was very lucky to find Dr. Shah. My right knee was extremely swollen and the knee was locked in place. I couldn't do much more than limp. NYU Trinity's location is downstairs from my office, and I walked in and asked for an appointment with the next available doctor who knew anything about knees.
I'm writing to make sure that the next person who does some research and ends up here, knows they'll be well taken care of. After initially meeting me and scheduling an immediate MRI, we learned I had an extremely rare situation - not a meniscus tear or ACL, but a tumor. It's only after the fact that I realize that I was never scared or worried by that information. Dr. Shah is clearly quite capable and intelligent, and exudes competence and confidence without coming across as brash and arrogant. He talked me through the process, made me feel comfortable at the surgery, and never once talked down to me.
I just had my 6-week follow-up appointment. I'm walking, swimming, basically living a healthy, active lifestyle already. The whole team deserves credit, from the physical therapists, Marisa (Dr. Shah's P.A.) and the nurses and other staff at NYU Hospital for Joint Diseases, and others whom I'm sure I'm forgetting.
My knee is better than before (no tumor in there). The entire experience was simply comfortable, which is not the word one would think would come to mind.
I should have done some research before choosing an orthopedic surgeon. If that is what you're doing right now, as you read this, don't hesitate. Call, make an appointment, and you can stop researching. You won't regret it. He'll treat you like you're his own family. You can't ask for more in a doctor.
Thanks again, Dr. Shah!